21 October 2019
5 Ways to Live a Healthy Lifestyle in the Office
As winter draws closer and the mornings and evenings get darker, it can become a challenge to motivate yourself to keep fit and healthy. You put off starting that healthier diet until Monday, convince yourself that you will go to the gym tomorrow or treat yourself to that 4th cup of coffee to stop yourself going into hibernation. But fear not! Staying healthy doesn't have to be such a struggle or a huge change. Even the little changes here and there are enough to make an impact and get you on route to a healthier lifestyle.
To help you, we've come up with 5 simple ways to live a healthier lifestyle starting from right here in the office.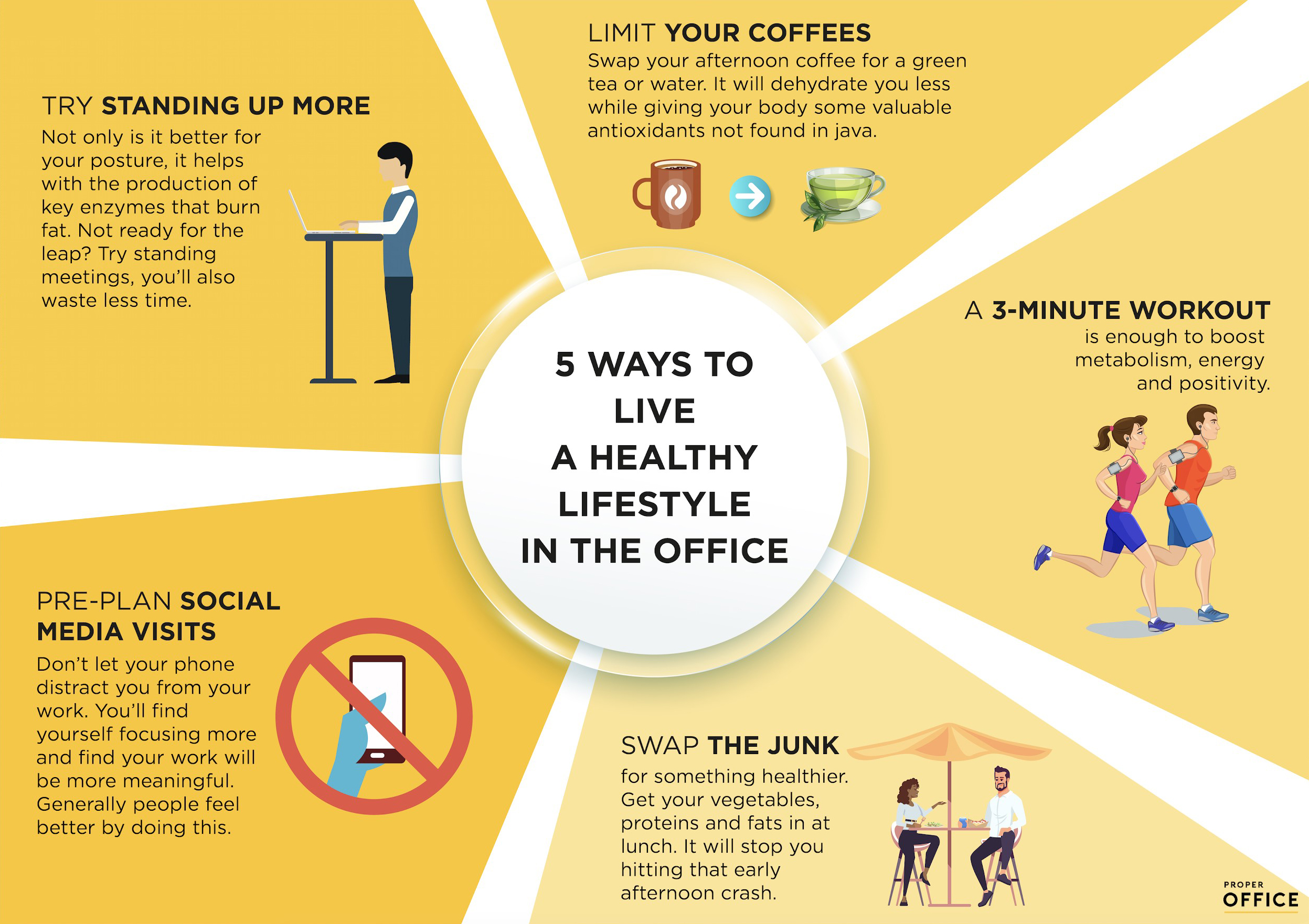 Looking for an office space that will support your unique lifestyle? Give us a call on 020 3984 9391 or email at enquiry@properoffice.com to find out more about our available spaces.
Related Blogs