16 March 2022
Riding the Mumbli Sound Waves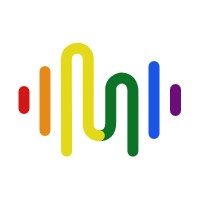 Mumbli, a Hackney-based start-up, is introducing its innovative technology to a number of places in Shoreditch. Mumbli was founded in 2018, and has been dedicated to research on hearing wellness and the monitoring of background noise in social spaces ever since. Its founder, Marion Marincat, lives locally. He experienced an 80% drop in his hearing at the age of 26. At this point, he couldn't follow conversations in busy bars and clubs. In those types of settings, even hearing aids didn't help much. 60% of the population actually suffer from sensitivity to background noise. Therefore, Marincat made audiology research his vocation and he has partnered with several leading universities.
Mumbli's accredited venues are able to monitor sound in real-time using special technology. Members of the public are able to build a 'sound profile' and select places based on their personal 'atmosphere preferences'. Venues have panels which absorb sound and are fitted with sound monitoring devices, which detect 'sound sweet spots'.
There are 88 exciting venues trialling Mumbli in Shoreditch. Here are a few of the best.
Wahaca is the place to be if Mexican street food's your thing. Indulge in a tequila-infused cocktail while you're there, and have a go on the dartboard or the foosball table. With tetelas galore to munch on, you can't go wrong at Wahaca.
Also using Mumbli are Bodean's Old Street, Bulldog Edition, and St John Bread and Wine. All hangouts are great fun.
Diners at Bodean's can tuck into buffalo wings, brisket and shrimp. While there, you can watch a plethora of sports on the bar's screens from NBA and Premier League to the Super Bowl. Bulldog is full of opulent coffee tables and has a cool exhibition space for local artists. St John's seasonal, homegrown ingredients are used to create mouth-watering dishes, such as crispy pig's cheek and braised cuttlefish. A fantastic time can be had by all at the venue's winetasting evenings.
Shoreditch will surely be enriched by this futuristic and awe-inspiring approach to hearing wellness.
Related Blogs